Nalgene Narrow-Mouth Economy HDPE Bottles: Bulk Pack, Assembled
브랜드: Thermo Fisher Scientific
Nalgene™ Narrow-Mouth Economy HDPE Bottles: Bulk Pack, Assembled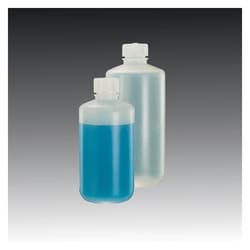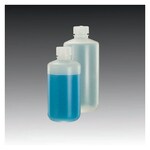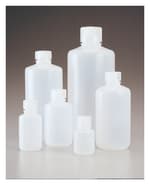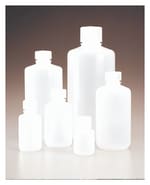 [ ![Nalgene™ Narrow-Mouth Economy HDPE Bottles: Bulk Pack, Assembled](https://assets.thermofisher.com/TFS-Assets/LPD/product-images/ACT_Label_Thermo_Bulk-Packed HDPE Narrow Mouth Bottle 125mL_Product ID 332089-0004.jpg-150.jpg) ](https://assets.thermofisher.com/TFS-Assets/LPD/product-images/ACT_Label_Thermo_Bulk-Packed HDPE Narrow Mouth Bottle 125mL_Product ID 332089-0004.jpg-650.jpg) [![Nalgene™ Narrow-Mouth Economy HDPE Bottles: Bulk Pack, Assembled](https://assets.thermofisher.com/TFS-Assets/LPD/product-images/ACT_Label_Thermo_Bulk-Packed HDPE Narrow Mouth Bottle 250mL_Product ID 332089-0008.jpg-150.jpg)](https://assets.thermofisher.com/TFS-Assets/LPD/product-images/ACT_Label_Thermo_Bulk-Packed HDPE Narrow Mouth Bottle 250mL_Product ID 332089-0008.jpg-650.jpg)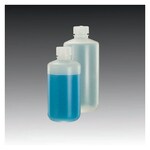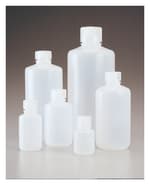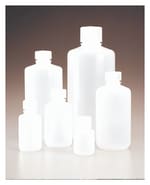 [ ![Nalgene™ Narrow-Mouth Economy HDPE Bottles: Bulk Pack, Assembled](https://assets.thermofisher.com/TFS-Assets/LPD/product-images/ACT_Label_Thermo_Bulk-Packed HDPE Narrow Mouth Bottle 125mL_Product ID 332089-0004.jpg-150.jpg) ](https://assets.thermofisher.com/TFS-Assets/LPD/product-images/ACT_Label_Thermo_Bulk-Packed HDPE Narrow Mouth Bottle 125mL_Product ID 332089-0004.jpg-650.jpg) [ ![Nalgene™ Narrow-Mouth Economy HDPE Bottles: Bulk Pack, Assembled](https://assets.thermofisher.com/TFS-Assets/LPD/product-images/ACT_Label_Thermo_Bulk-Packed HDPE Narrow Mouth Bottle 250mL_Product ID 332089-0008.jpg-150.jpg) ](https://assets.thermofisher.com/TFS-Assets/LPD/product-images/ACT_Label_Thermo_Bulk-Packed HDPE Narrow Mouth Bottle 250mL_Product ID 332089-0008.jpg-650.jpg) [ ![Nalgene™ Narrow-Mouth Economy HDPE Bottles: Bulk Pack, Assembled](https://assets.thermofisher.com/TFS-Assets/LPD/product-images/ACT_Label_Thermo_Bulk-Packed HDPE Narrow Mouth Bottle 500mL_Product ID 332089-0016.jpg-150.jpg) ](https://assets.thermofisher.com/TFS-Assets/LPD/product-images/ACT_Label_Thermo_Bulk-Packed HDPE Narrow Mouth Bottle 500mL_Product ID 332089-0016.jpg-650.jpg) [![Nalgene™ Narrow-Mouth Economy HDPE Bottles: Bulk Pack, Assembled](https://assets.thermofisher.com/TFS-Assets/LPD/product-images/ACT_Label_Thermo_Bulk-Packed HDPE Narrow Mouth Bottle 1000mL_Product ID 332089-0032.jpg-150.jpg)](https://assets.thermofisher.com/TFS-Assets/LPD/product-images/ACT_Label_Thermo_Bulk-Packed HDPE Narrow Mouth Bottle 1000mL_Product ID 332089-0032.jpg-650.jpg)
관련 어플리케이션:
[Bottles and Accessories](https://www.thermofisher.com/us/en/home/life-science/lab-plasticware-supplies/reusable-plasticware/laboratory-bottles.html Bottles and Accessories)
Conduct light-duty, general purpose lab applications with Thermo Scientific™ Nalgene™ Narrow-Mouth Economy HDPE Bottles, which are lightweight and break-resistant. Guaranteed leakproof† when used with Nalgene closures.
Features:
Economical and recyclable; designed for single use
Translucence for easy viewing of liquid levels
Linerless caps provide the ultimate in leakproof protection without the use of liner that can wrinkle, cause leaks or contaminate your reagents
Ordering Information:
Conveniently packaged in bulk quantities.
Note:
Direct UV exposure should be avoided.
Recycling Information: Nalgene reusable HDPE bottles are designed to last many years under typical laboratory conditions. Yet, as with all durable products, they need to be retired and replaced eventually. Nalgene HDPE bottles and their packaging are readily recyclable. Please recycle the corrugate cartons and LDPE bags in which your Nalgene bottles products are packaged. And at end of product life, please wash and recycle your Nalgene HDPE bottles.
Warranty: 90 days. For warranty terms, please contact technicalsupport@thermofisher.com.
Disclaimer to internal research use restriction: Any restrictions on the purchaser to utilize the product(s) for internal research purposes only does not apply to the product(s) on the web pages associated with this statement. † The term "leakproof" applies to Thermo Scientific Nalgene products that meet the following criteria: a) Bottle/flask/funnel closure systems with closures smaller than 100mm, after they are filled with water, inverted, withstand air pressure of 2psig for 2 minutes, and no water escapes;. b) Bottle/funnel/flask closure systems of larger than 100mm after they are filled with water, inverted for 15 minutes, and no water escapes. Note: these tests, using other liquids, may not yield the same results. To ensure safe usage, customers are advised to test Thermo Scientific Nalgene bottles and closures under conditions of their planned applications. Thermo Scientific Nalgene products are leakproof at ambient temperature and pressure when used with their Nalgene closures.
---
배송/결제/교환/반품 안내
배송 정보
기본 배송비

- 3,300원 (배송비 3,000원 + 부가세 300원)
- 10만원 이상 구매시 배송비 무료
- 도서산간 및 제주를 포함한 일부 지역 추가비용 발생

교환/반품 배송비
착불 배송비

- 착불 적용 상품에 개별 부과 (상품 별로 상이)
- 착불 상품의 경우 판매처마다 배송을 할 수 있기 때문에 중복으로 착불비가 발생 가능
- 일반 상품과 함께 구매하더라도 해당 판매업체의 구매 금액에 따라 착불 배송비 발생 가능

교환/반품 배송비
결제 및 환불 안내
결제 방법

- 신용카드
- 실시간 계좌이체
- 연구비카드 결제 (결제링크 이메일 전송)
- 무통장 입금 (국민은행 841501-04-151551)

취소

- 취소 접수 후 3 ~ 5일 이내 환불 처리

반품

- 반품 접수 후 3 ~ 5일 이내 환불 처리

환급

- 회사는 회원이 구매신청한 상품 등이 품절 등의 사유로 인도 또는 제공할 수 없을 때에는 지체 없이 그 사유를 회원에게 통지하고,
  사전에 상품 등의 대금을 받은 경우에는 대금을 받은 날로부터 3영업일 이내에 환급하거나 환급에 필요한 조치를 취합니다.
교환 및 반품 접수
교환 및 반품 접수 기한
교환 및 반품 접수가 가능한 경우

- 제품의 하자는 없지만, 다른 상품으로 교환하거나 반품 원하는 경우
 (배송비 고객 부담)
- 상품자체 불량 및 하자에 의한 경우
- 상품 오배송에 의한 경우

교환 및 반품 접수가 불가능한 경우

- 상품 수령 후 7일을 초과한 경우
- 개별 포장 상품의 포장을 훼손한 경우
- 고객의 고의적인 귀책으로 상품가치가 훼손된 경우
- 주문제작을 통해서 제품을 생산하는 경우
- 주문 당시 재고가 없어서 해외를 통해 제품을 수입해서 구매하는 경우
교환 및 반품 신청
교환 절차

- 상품 불량/오배송/상품파손
- 전화(02-585-1342) 또는 info@cacheby.com에 상품교환 접수

반품 절차

- 반품할 품목을 확인 후 info@cacheby.com로 반품 신청 (수령 후 7일 이내 가능하며 이후 불가)
- 전달드린 주문번호와 함께 반품 상품을 포장
 (포장을 꼼꼼하게 해주셔야 반품 상품 손상에 따른 불이익이 없습니다.)
- 택배회사 방문 시 반품 상품 전달
 (택배사의 반송장은 상품 교환이 완료될 때까지 보관해주시기 바랍니다.)